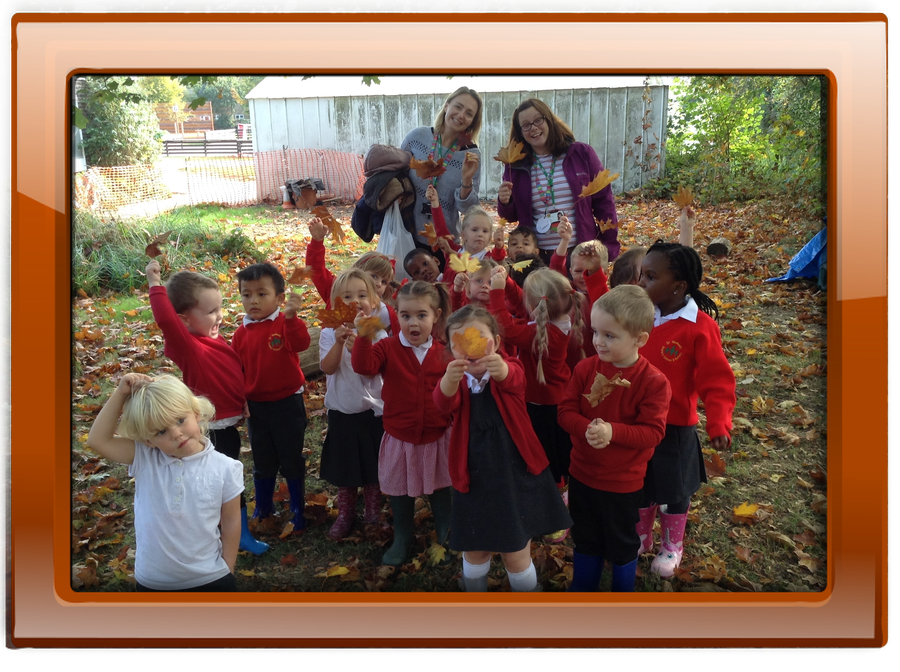 Woodpeckers
Welcome to the Nursery Class Page
Mrs Allen is the class teacher.
Mrs Anderson and Mrs Kilcoyne are the Learning Support Assistants in the class.
This page will keep you well informed of what Nursery are learning each term as well as important pieces of information.
What have we been learning? Summer
This term our topic is "Look up, look down, look all around." The topic really concentrates on the natural world around us and the warmer weather will certainly allow us to get out and about regularly. We started the topic by talking about what we might see in the air, on the ground or in the sea/in a pond. We will have a focus story or two each week to launch us into a specific area of learning. So far we have read "Jack and the beanstalk" and "Jasper's beanstalk." These stories got us thinking about words that describe size such as huge, tall, enormous, giant, tiny, small etc. We have already planted bean seeds just like the stories. This will help us to understand about growth and change and also how to care for things that grow. "The enormous turnip," "The tiny seed," and "The very hungry caterpillar" will be our next focus stories.
We will be moving onto what we might find in the air using stories like "The blue balloon" and "The bad tempered ladybird." Finally we will use "I love boats," "Mr Gumpy's outing," "Sharing a shell," and "Rainbow fish" to investigate all things "watery!"
PE is still on a Friday- no kit is required but leggings, trackies or shorts with school uniform on the top half make us a bit more comfortable.
We continue to work on our St Michael's code as well as our newly created Woodpeckers snack time code which the children helped to devise.
Our Life Skills for the first half of the term are helping us to verbally describe events, draw pictures to record an event, sequence pictures that tell a story and to show interest and curiosity in our surroundings. Our topic will really help us all to embed these skills.
We will continue with regular Read, Write Inc sessions to teach phonics in small groups. So far the children have done really well learning the sounds that different letters make. Some children have moved onto blending letters to spell simple words which is fantastic.
In addition to our Funky Fingers and Dough Disco sessions we have started Squiggle while you Wiggle too. Using music the children are shown various arm and body movements which they can then use to chalk different shaped lines on the ground. It is an excellent way to introduce early letter formation and so far the children are loving these sessions!
Spring
This term our topic is "Bears." We started by talking about what we already know about bears and this was the first information we put on our learning journey. We have used our own words to describe different bears, we have used compare bears for lots of counting activities, we have welcomed our class bears Bella and Barnaby and we all get a turn to take one of them home for the weekend.
We had a focus on "We're going on a bear hunt." We had a play tray with all the different sections of the hunt in so that we could use small world figures to retell the story. We received a letter from the bear asking us to play hide and seek to find pictures of all his friends in the outdoor area.
We found out about Chinese New Year as part of our Understanding of the World strand. We made lanterns and lucky money envelopes and watched lion and dragon dances.
Our Core Values morning focused on "Inspire." We heard the story "The Dot" which inspired us to get creative and dotty at the same time. We all had colourful sticky dots to make a picture or pattern. We even had mini frames for our work just like Vashti in the story.
We have had a recent focus on Polar bears and we heard the story "Where Bear?" We had an arctic play tray with lot of different textures to investigate plus polar bears and orcas to use in our imaginative play.
As part of our Life Skills we are finding ways to be kind in Nursery. We will have the chance to win special award cards for kind actions and words until the end of term.
we will finish our Bears topic with two focus stories- "Peace at last" and "Goldilocks and the 3 bears."
Special Groups
We are all in a group for Special Group activities on Tuesday, Wednesday and Friday mornings. Teddies group focus on number, story and rhymes, fine and gross motor skills and language skills. Polar bears and Pandas have Read Write Inc activities. We are investigating letters and the sounds they make in words. Some of us are ready to blend the sounds we know to make short words. These activities will help us to become independent readers and writers in the future.
Autumn
Last half term was very busy! We all settled into class routines very quickly and come into school happy and ready to learn.
Our topic "Getting to know you" has given us opportunities to find out about our senses, to think about keeping clean and healthy, to investigate our faces, to find out what helpful things our hands can do and to get out and explore our outdoor surroundings.
We visited the Life Education bus to see Nancy and Harold the giraffe. This helped us to explore part of our being healthy and clean topic in a really engaging way.
We had our Celebration assembly just before we broke up for the holidays. It was the first assembly we had been to and we all managed to sit in the hall, listen to Mrs Burns and celebrate our achievements.
We continue to work on our school code and we are focusing on using listening ears and looking eyes- especially when we are all together on the carpet. We are learning to be responsible by tidying up at the end of each session and also to respect others by being kind and sharing.
We are all working hard on independent skills such as taking off and putting on our own coats and shoes, going to the toilet and washing our hands afterwards and clearing away our snack plates and cups by ourselves. These are skills we will continue to work on all year.
We are looking forward to continuing with our topic and getting ready for our Christmas presentation in the second half of this term.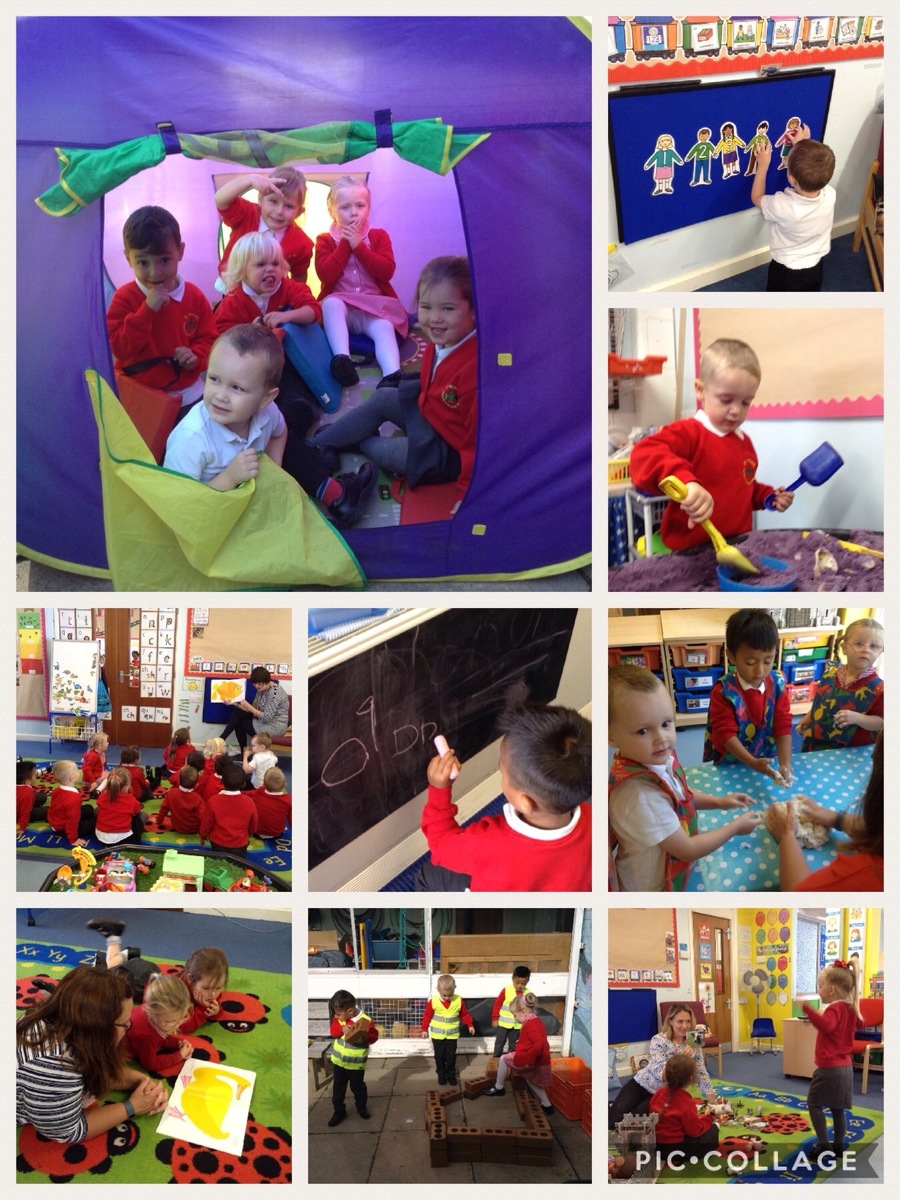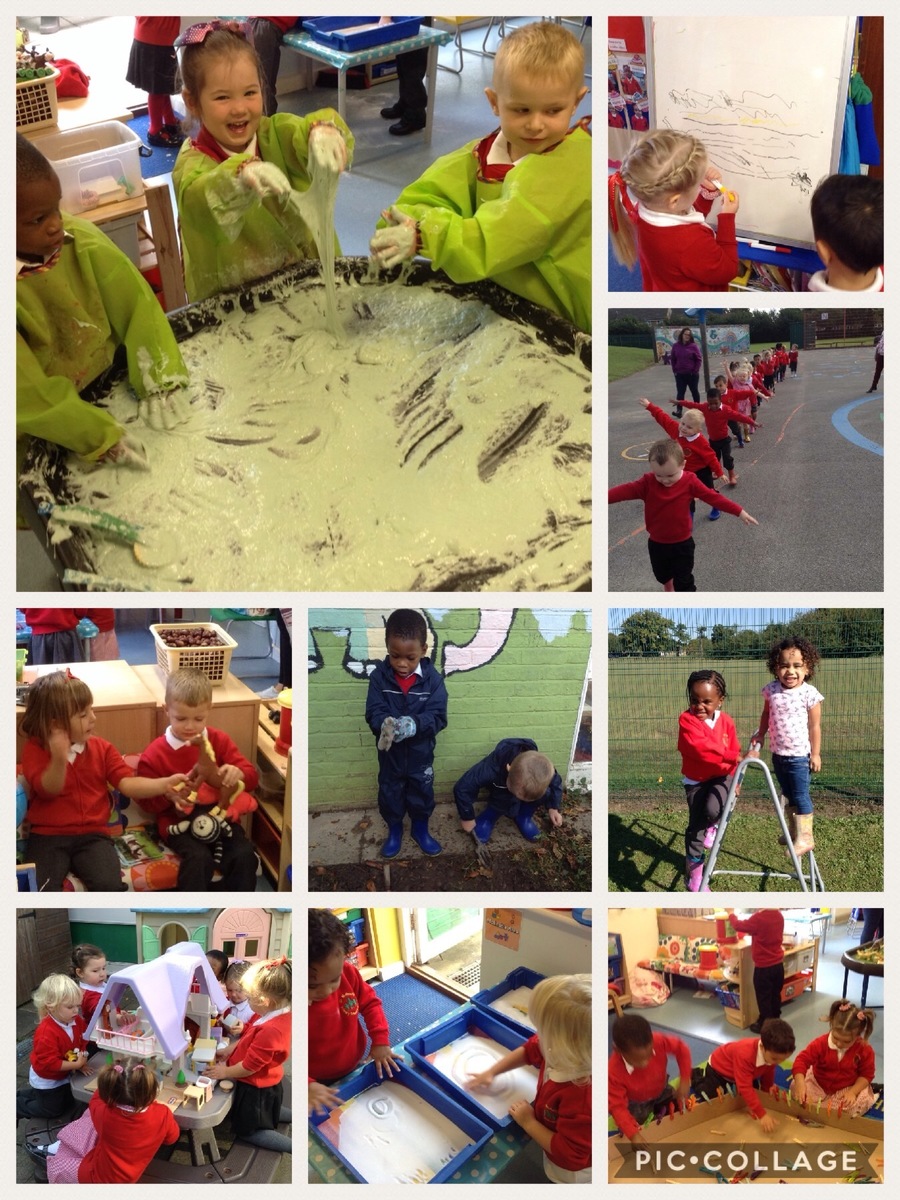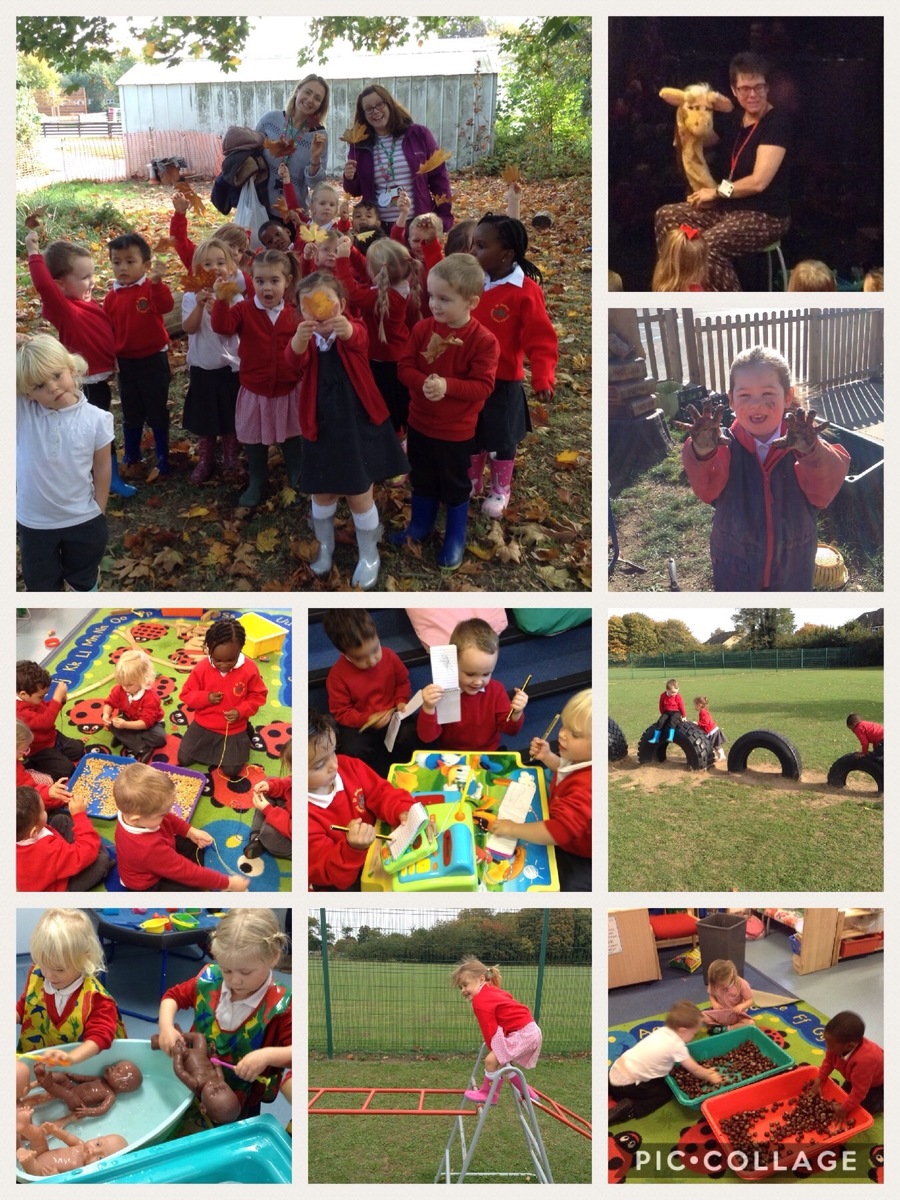 PE Days

Morning - Friday

Plain tracksuit bottoms/leggings on the bottom half with uniform on the top half.
All Uniform can be purchased from Brigade online store.